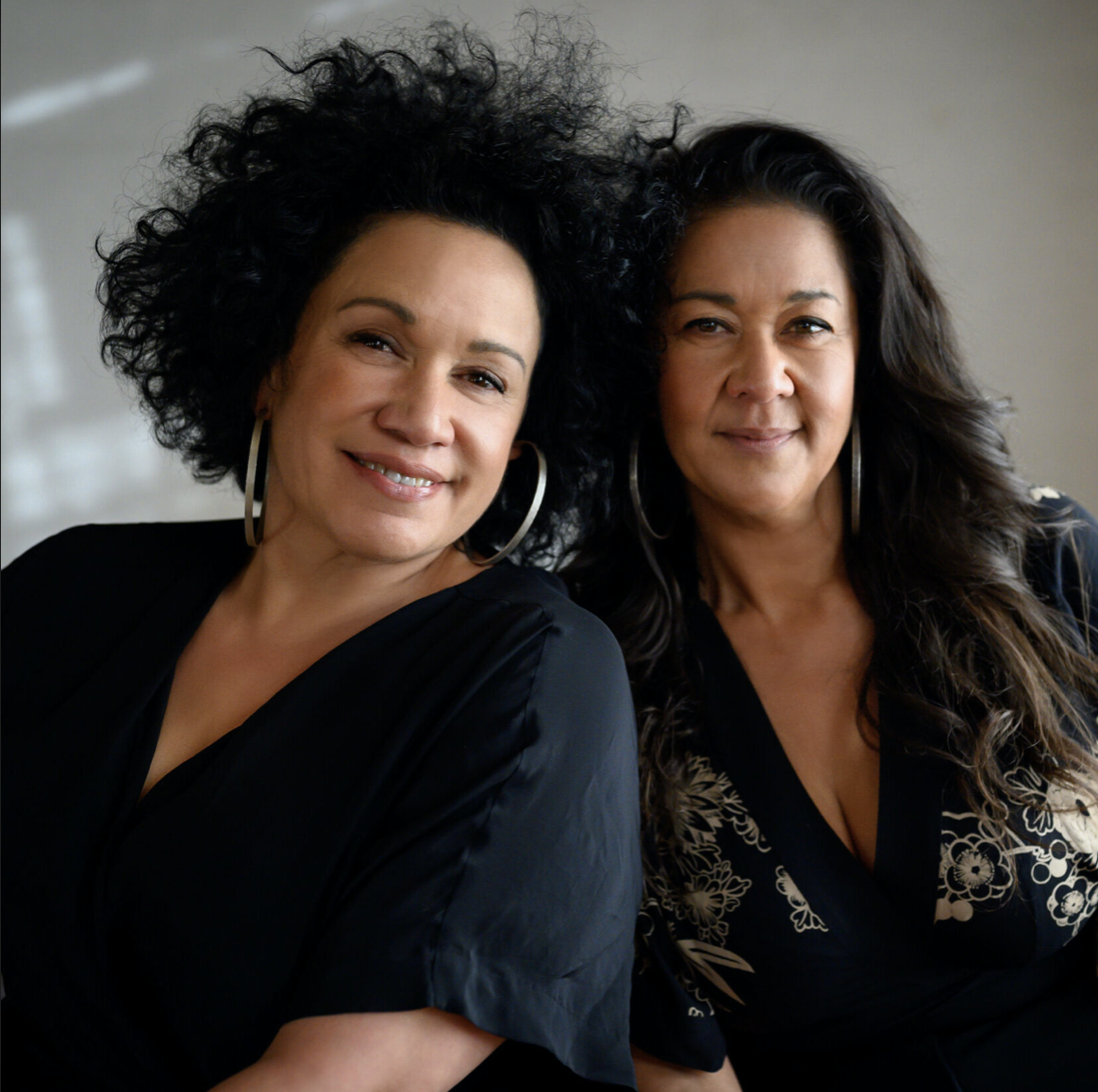 "Soon it would become apparent that 2020 was the year that many artistic careers slid to a pause … but not that of Vika & Linda, whose soulful vocal prowess became a radiant beacon of warmth." – Andrew McMillen, The Australian
You can't beat siblings singing together, Paul Kelly observed when Vika & Linda released their 2020 anthology, 'Akilotoa. "They make the air beat in sync."
It comes naturally to Melbourne's Bull sisters – they've been singing together their entire lives, starting in church with their mother, Siniva, who came to Australia as a nursing student in 1959. "Tongans by nature are fun, always laughing, always eating, always singing and always praying," Vika explains.
"We learned to sing at church," Linda adds. "Our mother was our teacher and we loved listening to the Tongans singing. It was joyous."
From church to the charts, Vika & Linda have enjoyed a remarkable musical journey.
A snapshot of the highlights: After three classic albums with The Black Sorrows, Vika & Linda have released six studio albums, two live albums and a chart-topping anthology. They have also sung on number one albums by Paul Kelly, Kasey Chambers and John Farnham, done gigs for the Dalai Lama, Nelson Mandela and the King of Tonga, and been nominated for four ARIA Awards.
Vika & Linda's approach is simple. "We always like to work with Australian songwriters and we love to harmonise with each other."
But that statement belies the beauty and depth of their work.
After making their public singing debut – performing 'Everything Is Hunky Dory Children Of The Lord' in church – Vika & Linda formed their own band, The Honeymooners, in 1987. The following year, after being recommended by drummer Peter Luscombe, they joined The Black Sorrows – initially for a six-week tour; they stayed for six years.
Vika & Linda's first album with The Black Sorrows, Hold On To Me, featured the classic 'Chained To The Wheel'. "I didn't want to put 'Chained To The Wheel' on the album," Joe Camilleri later revealed. "It wasn't until I found Vika Bull that I realised it could work."
Hold On To Me became The Black Sorrows' first Top 10 album, also hitting the Top 10 in Scandinavia. Vika & Linda toured the world with the Sorrows, won Best Group at the ARIA Awards, and released two more multi-platinum albums, Harley and Rose and Better Times, before branching out on their own with their double platinum self-titled debut in 1994, which hit the Top 10 in Australia, number 16 in New Zealand, and was nominated for an ARIA Award.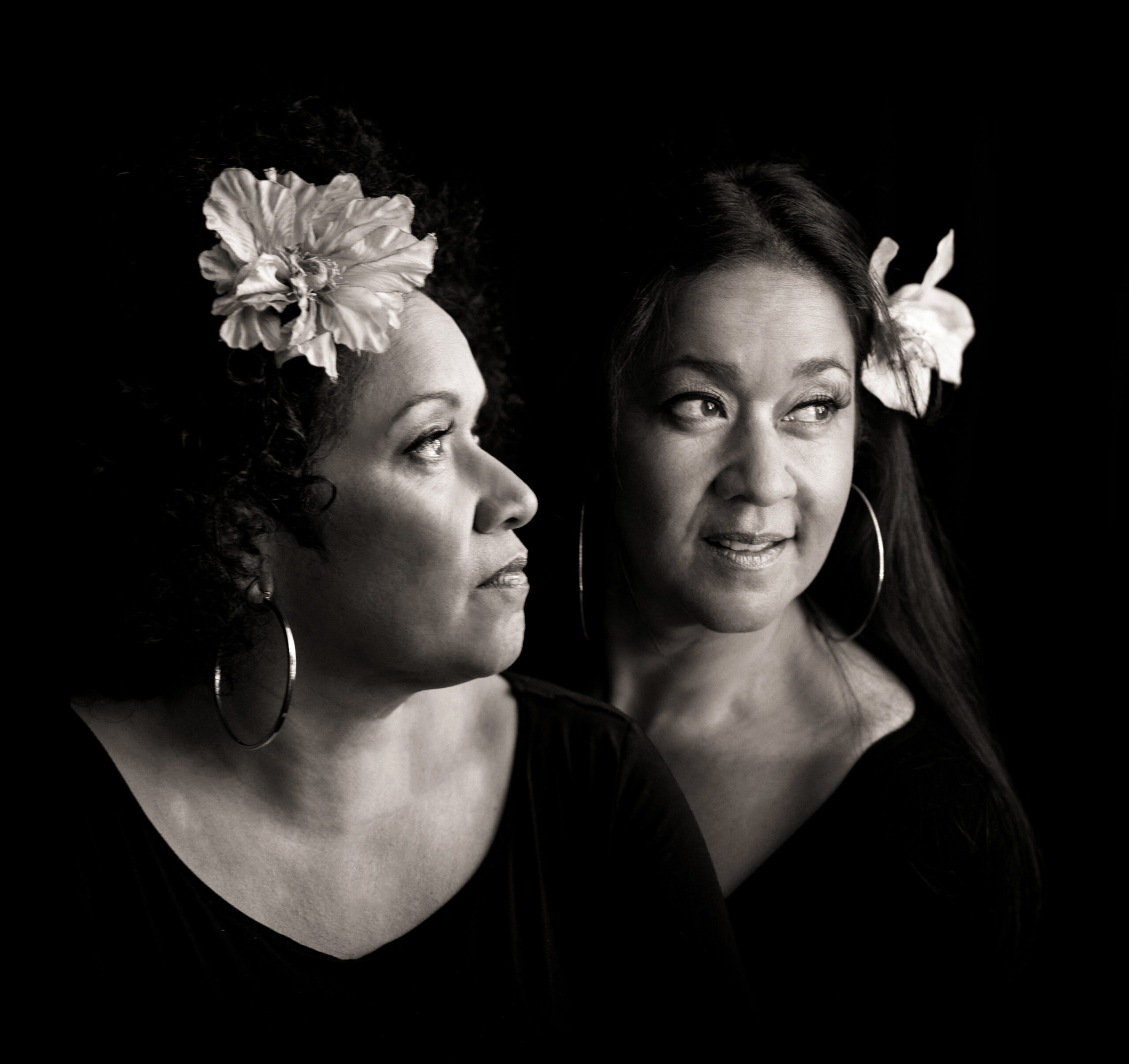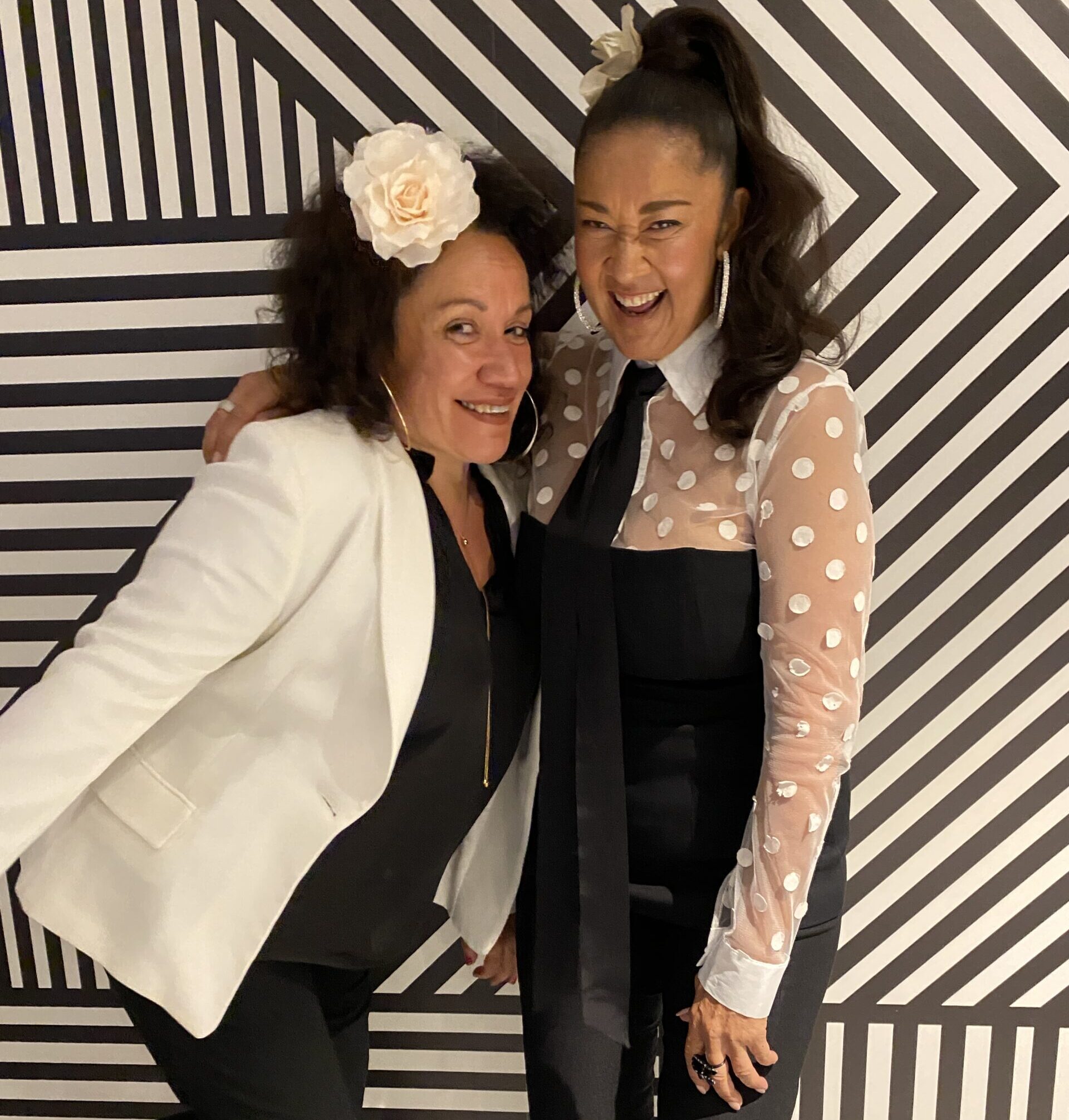 Vika & Linda are admired and respected by fans and fellow artists. "They are the most loved vocal duo of their generation," Craig Horne wrote in his 2019 book, Roots, How Melbourne Became The Live Music Capital Of The World.
Kasey Chambers says simply, "Hearing Vika & Linda's voices together is still one of my favourite sounds ever."
"I'm a huge fan," agrees Mark Seymour, who wrote Vika & Linda's debut single, 'When Will You Fall For Me'. "They believe in music – which is a rare thing – and they've endured."
"Their beauty, talent and virtuosity is irrefutable," adds James Reyne. "Musical life with Vika & Linda is one that's full of soul, harmony and joy."
The Bull sisters inspired young star Mo'Ju. "I grew up listening to Vika & Linda – I would copy their dance moves off the TV. I don't think I'd have a career in the Australian music industry if I hadn't had them to look up to and to pave the way.

Kiwi star Marlon Williams is enraptured by Vika & Linda's compelling live show. "You ask anyone who's seen the Bull sisters live and they'll tell you that the moment they come on stage the temperature just changes in the room. There's just so much heat."

Tim Rogers calls them "the most generous performers that I know" and remains in awe of their vocal prowess. "People often say it's a gift from God to sing like that and it is a thing of wonder."
"Their voices combined sound salty-sweet," Paul Kelly says, "and have that elusive twinned quality you only get when siblings sing together – two swallows swooping and spiralling in the air as if invisibly girded. Vika has great cut and articulation and can really open up the throttle. Linda is warm and mellow like honey. But they can switch roles. They can both be tough and tender."
Vika & Linda are also members of Paul Kelly's band and have sung on several of his chart-topping albums. "I've come to realise," Paul says, "largely from working with Vika & Linda, that I really like having another voice on a record besides mine."
"I like the way we sound when we sing together," Vika says of working with Paul. "It's like a family group, like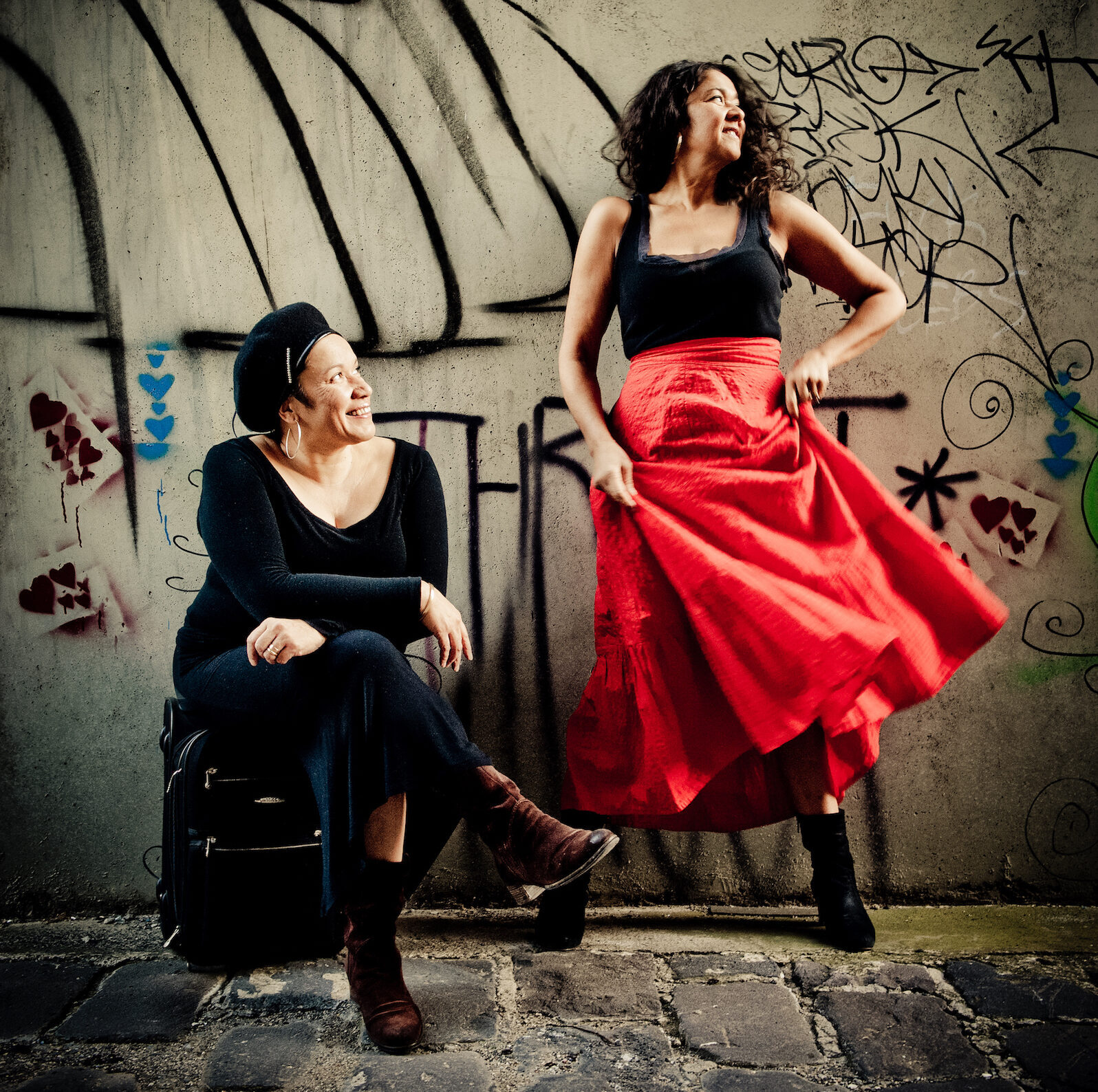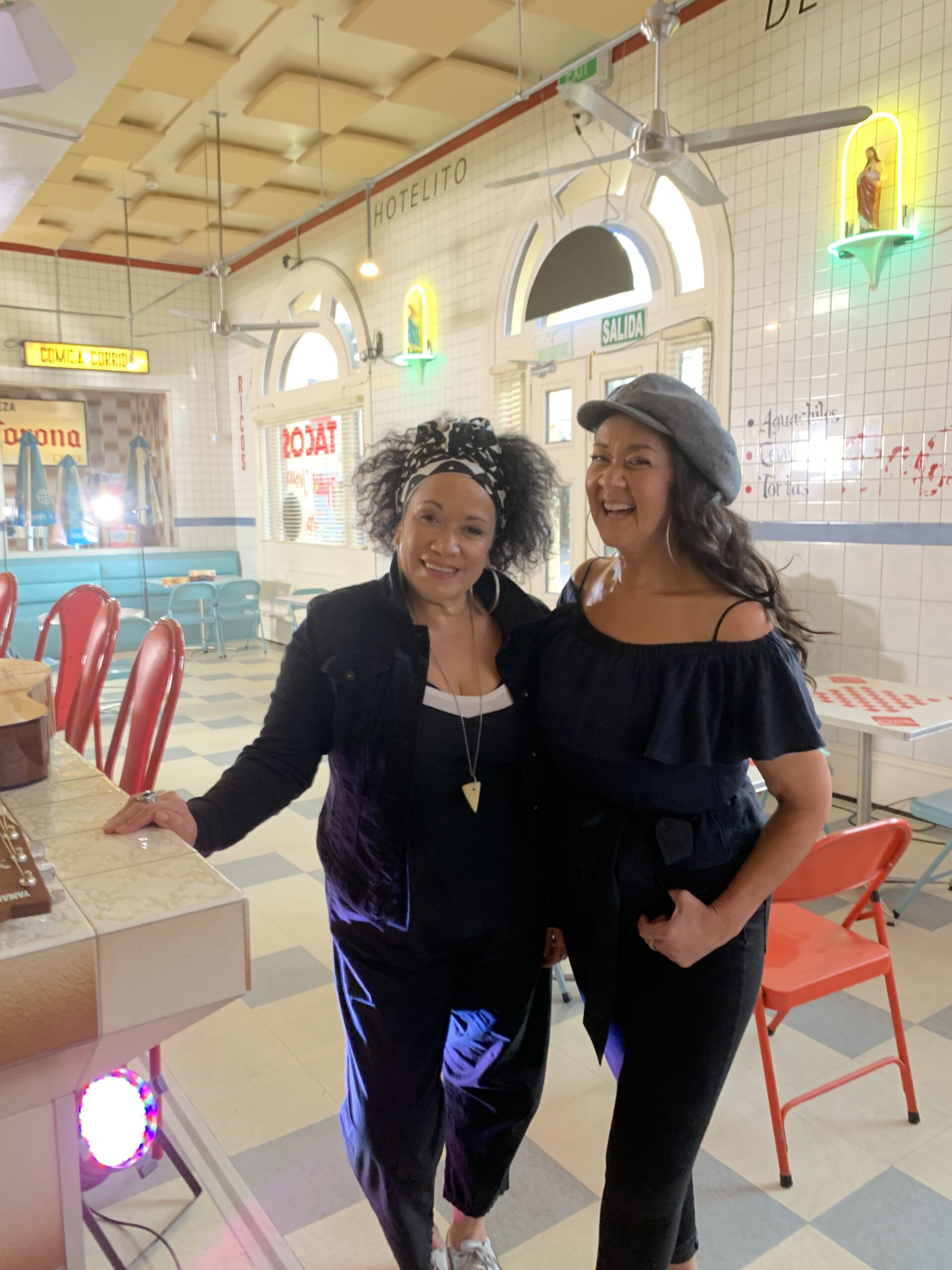 In 2016, Vika & Linda received a Special Recognition Award at the Pacific Music Awards, presented in New Zealand. And they were inducted into the Music Victoria Hall of Fame in 2019 by their good friend Kate Ceberano. "And now together," Kate said, "always together – forever together – we celebrate their important position in the history of Australian music."
Vika & Linda made their own history in 2020 when their career anthology, 'Akilotoa, entered the Australian charts at number one – their first chart-topping album and the first number one album by an Australian female duo.
An early influence, Joe Camilleri, is proud of what Vika & Linda have achieved, blazing a trail for other female artists. "Over the years I've watched them grow and grow and now they're a real powerhouse."
As Goanna's Shane Howard notes, "They're a musical treasure."
Along the way, Vika & Linda have been much-loved members of the RocKwiz Orkestra – on TV and on the road – and sung on iconic Australian albums such as Archie Roach's Charcoal Lane, John Farnham's Chain Reaction, Deborah Conway's String of Pearls, Hunters & Collectors' Ghost Nation, Ross Wilson's Dark Side Of The Man, Kasey Chambers' Dragonfly and Paul Kelly's first number one album, Life Is Fine.

And in 2016, Vika & Linda sang for 100,000 people when they performed the national anthem at the AFL Grand Final. The Herald Sun's Cameron Adams wrote, "Anyone who has to sing the national anthem at a major sporting event in the future needs to YouTube this as research.".
For their own music, Vika & Linda have traversed rock, country, gospel, reggae, R&B, soul and blues, as well as paying tribute to their rich Tongan heritage.
"Singing so many different styles has made us hard to pigeonhole, but it has made us the singers we are today."
Vika & Linda have also carved their own careers on the theatre stage, with Vika touring the world as the lead in At Last: The Etta James Story. Vika has also starred in Let's Get It On: The Life and Music of Marvin Gaye and Tapestry: The Songs of Carole King, while Linda has starred in Stardust: The Songs of Willie Nelson. And the sisters tell their own story, through stories and song, in the acclaimed Between Two Shores, which premiered at the Adelaide Cabaret Festival in 2019.
"Through all this," Vika says, "we've learnt to be honest with ourselves, work as hard as we can, to take full responsibility for our decisions – both good and bad – and, most importantly, to get the job done and to enjoy ourselves."
"After 35 years, we feel we are just hitting our stride," Linda adds. "We have never been in a hurry to get to the top. That has never been our goal. Longevity has."
Mission accomplished.
'Akilotoa – named after a Tongan song about love that the sisters listened to when they were growing up, and later recorded for their second album, Princess Tabu – marked the end of one chapter in Vika & Linda's remarkable story.
As they state in the liner notes, "The time has come around for our next chapter to begin."
"Vika and Linda Bull have enchanted Australian music fans for the past three decades with their effervescent performance and effortless harmonies." – Kathy McCabe, The Daily Telegraph