'The Wait' Tour Rescheduled to June 2022 – Tickets on sale now!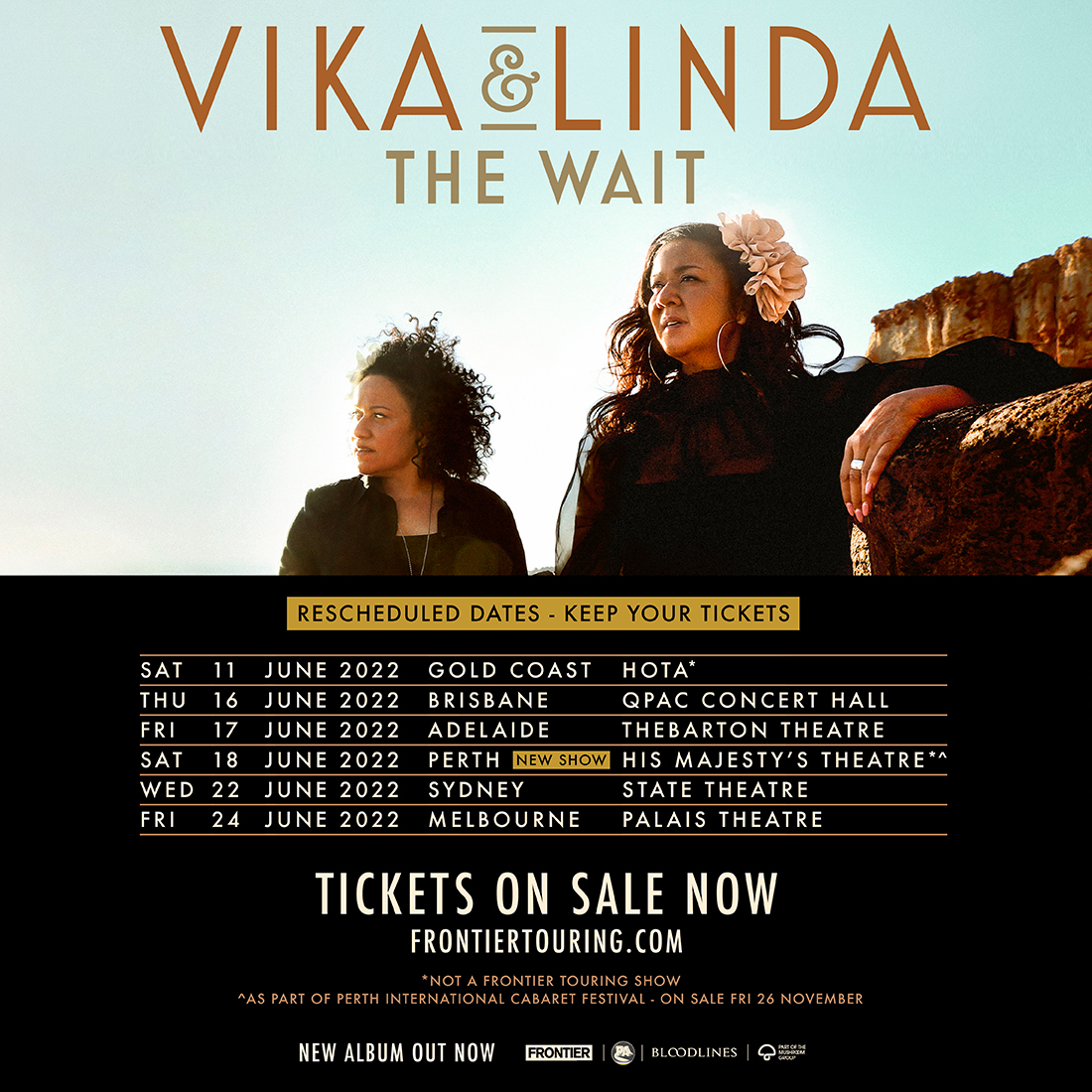 With a full band behind them and their soulful and stunning vocals right at the fore, Frontier Touring is thrilled to announce iconic Melbourne duo Vika and Linda will take to ornate theatres in Brisbane, Adelaide, Perth, Melbourne and Sydney for four intimate headline shows this June 2022.  Don't miss a bewitching night of celebration and life-affirming music!
Due to the ongoing COVID-19 pandemic and subsequent Government restrictions, Frontier Touring wish to advise that the upcoming headline dates by national treasures Vika & Linda in November 2021 have been rescheduled to June 2022. 
"I love being on stage and everything else is just waiting," said the great Janis Joplin.
 And so we must announce the inevitable news that we have no choice but to reschedule our November tour, as border crossings and live music events nationally are still uncertain for the next few weeks. Thank you for buying and listening to our new album The Wait and hopefully by June 2022 you'll know all the words to every single song (and so will we!). We hope you can still come, and we VERY much look forward to seeing all your beautiful faces in 2022! – Vika & Linda
 Current ticketholders should hold onto their tickets – no action is required, with tickets valid for the corresponding June 2022 dates. Patrons unable to attend the new dates may obtain a refund – follow the steps here. #keepyourtickets  
VIKA and LINDA
THE WAIT TOUR
JUNE 2022
Presented by Frontier Touring
TOUR DATES AND TICKET LINKS HERE
NOTE: Tickets for His Majesty's Theatre in Perth are on sale 26th November.
ALL SHOWS ALL AGES