Dates rescheduled for The Wait Tour 2022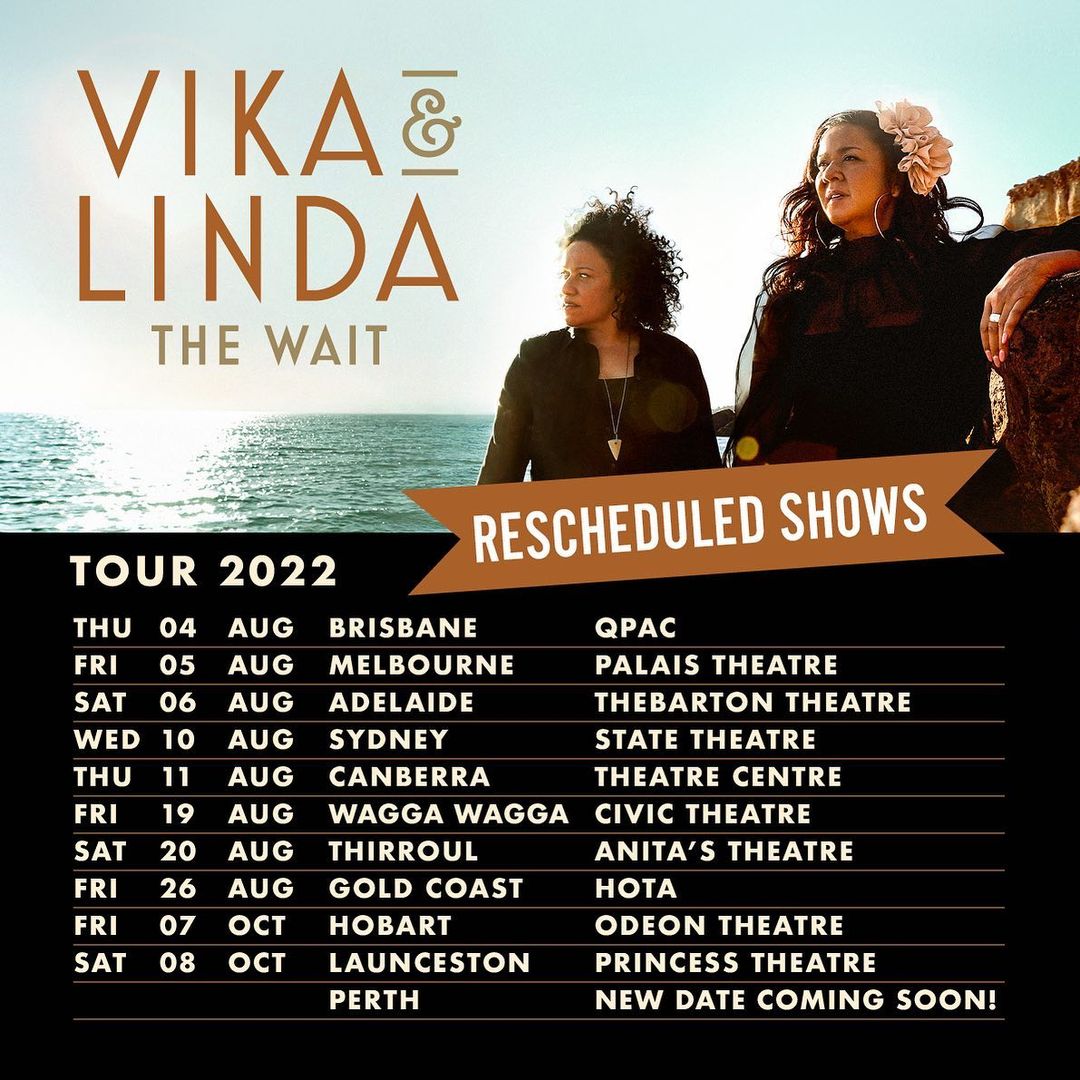 We have to postpone our shows because Vika underwent emergency surgery on Wednesday night. She's fine and recuperating well but the surgeon has ordered bed rest and no singing for three weeks.
The good news is we've rescheduled for August and we can't wait to bring the show to you, our rehearsals this week were fantastic, the band are sounding amazing, it's going to be a sonic explosion!
We very much look forward to seeing your smiling faces soon.
Love Vika & Linda x